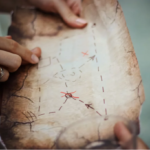 My office is conveniently located on 29th St in Pill Hill between Telegraph and Broadway.
My confidential phone number is 510-927-7251.
My email is gardnerfair@yahoo.com. Please note:  Although I make every effort to safeguard the privacy of your email, there is no way for me to fully guard against intruders on the internet or on your computer. So please be advised that email communications are not always private.  If you have reservations, please use my confidential voice mail instead.